I love the cleanness* and freshness of a white shower curtain. There is only one thing that could make it better . . . ruffles!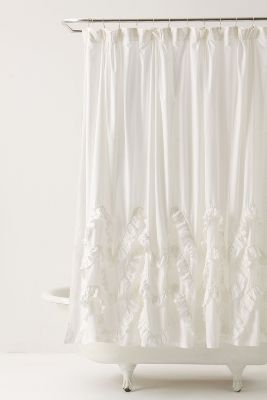 This one is pretty, but has a little too many ruffles for my taste.
Ruffles really do make most everything better. For example:


* I had to verify that "cleanness" is actually a word. I guess I've never spelled it out before, but I think it looks weird with the 2 "n"s (not that it looks any less-weird with only 1 "n"). Maybe I should have just used the word "cleanliness" instead and avoided it all together.